Elders Merimbula is your long standing, personal agency with a big name! We offer specialised marketing with multiple options to sell your home, stress free. Nicole Cooper and Elvi Di Donato are not only highly skilled, award winning and locally experienced sales people, but also owners of Elders Merimbula which means you get
peerless, red carpet service when listing your home for sale.

We are committed to achieving the best possible price for your property. Our marketing program not only achieves maximum sale price but it is uncomplicated saving you time, money and headaches!
Our average days on market is almost half the average days on market for Merimbula! 

WHY CHOOSE ELDERS MERIMBULA?
NATIONAL FRANCHISE
NATIONAL DATABASE OF BUYERS
NO DEALING WITH SALES STAFF ONLY PRINCIPALS WHO ARE FULLY LICENSED AGENTS WITH 30+ YEARS OF LOCAL EXPERIENCE
AUCTION SPECIALIST WITH PROVEN TRACK RECORD TO MAXIMIZE YOUR SALE PRICE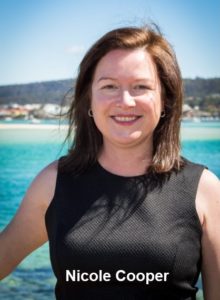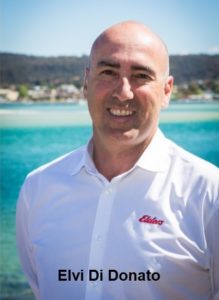 This team has won numerous industry awards including;
No. 1 Office Growth NSW and ACT 
No. 4 Office Growth Nationally 
Top 5 Principle NSW and ACT


TESTIMONIALS….
Great agent, great result
 05 Oct 2017
Dear Nicole, Fiona and I would like to take this opportunity to thank you for the very personal and professional service that you provided during the recent sale of our home. Your enthusiasm, motivation and your friendly approach, together with your expertise in rural sales put us at ease from the start. We appreciated that you were always available to answer our many questions and you kept us up to date with the purchase and sale process. After speaking with you about the sale of our property, we were both impressed and confident in your marketing strategies which we found to be very effective. You provided us with current market research which allowed us to decide on a sale price which later proved to be very accurate. We would have no hesitation in recommending you and your team at Elders Merimbula, to anyone entering the property market. Once again we sincerely thank you. Kinds Regards, Paul and Fiona Dowsett
The perfect agent! 
18 Dec 2017
Elvi, working effectively with his business partner Nicole, led a great team of staff to sell my house quickly and for the price wanted. He was thorough in explaining the process and answering my questions. He encouraged a lot of prospective buyers to look at the property and worked with me to establish the best way to market the property. Couldn't be happier with Elvi and Nicole's service and communication!


Exceeded expectations
17 March 2017
Elvi is knowledgeable and professional. He worked with us to prepare our property for sale, providing us with excellent documentation and support while making critical decisions on sale price and marketing options. Elvi achieved a quick sale at a very acceptable sale price. He more than met our Brief, selling the property in the first week of listing.
Thanks Elvi and the Elders Merimbula Team.
Kay and Colin Elphick


At the top of her game
02 March 2017
For success in buying or selling your property I strongly recommend you contact Nicole Cooper from Elders Merimbula. I had my house on the market with other real estates in Merimbula for over two years and although they tried very hard they could not get it sold (2 inspections in 2 years because it was at the top end of the market). Nichole had it for 3 months and had it sold with a price my wife and myself were very happy with, I was overseas when we received the offer and with a bit of negotiating agreed on a price. As people are aware, selling or buying a property can be very traumatic however with Nicole, nothing was a problem. Five stars all the way from start to finish, professional, dedicated, proficient, and at the top of her game.



PROPERTY MANAGEMENT TEAM…..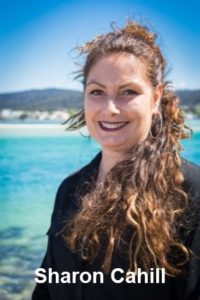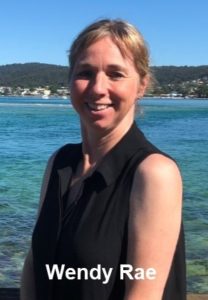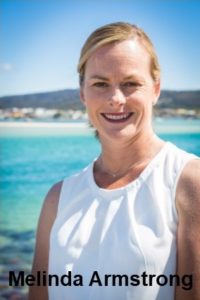 Our property management department offers a professional hassle free service designed to maximize your investment return. Our team is a combination of polished experience coupled with focused customer service and professionalism. Leading the team is Sharon Cahill. Sharon injects an energy and enthusiasm into Property Management on a peerless level. Yet, another member of Elders Merimbula with a lengthy and popular identity, Sharon has gained the trust of the local community for over the past 22 years. Sharon takes care of management , property inspections and leasing.  Assistants to Sharon are Wendy Rae and Melinda Armstrong. Wendy and Melinda are the contact for maintenance. Wendy has been working in the real estate industry in the Merimbula area for a number of years in permanent rental accommodation, whilst Melinda has over 25 years' experience to offer and is a fully licensed agent with a wealth of local knowledge. 



Why do you need a Sharon, Wendy and Melinda to manage your property?
We employ some of the most rigorous tenancy selection processes so you're minimizing risks and maximizing your returns. 

You can leave the worry and paperwork to us – from lease documents to negotiations and agreements, coordination of inspection dates, tenancy and relationship management, condition reports, financial statements and more – so all you'll have to do is reap the returns. 

Through regular documented inspections, we're always a step ahead in giving you complete lease maintenance recommendations, and managing all preventative maintenance and required repairs. 

You decide how you want us to manage your property – and we'll do it! We can handle approvals, payments and receipting of all associating bills according to your personal preferences.

Experience the difference when dealing with us. Contact us today to discuss your real estate needs. We would love the opportunity to manage your investment.